Today I am going to show you how to draw the devil. A well-groomed cartoon style devil, that is… I am using the book "How to draw 50 monsters" by Lee J. Ames, as my reference. It is one of the books in his "Draw 50" series, of which there are 26 different ones (I think!) all with different overall subjects.
Make the Journey your Own
---
I don't follow Ames's instructions completely, there are a few places where I do things a bit differently. The steps as I've laid them out in this post are also a bit different than the original. This is just what makes sense to me.
I absolutely encourage you to do the same thing, if you feel that another approach makes more sense to you. Be critical and employ Bruce Lees famous quote: "Adapt what is useful, reject what is useless, and add what is specifically your own."
To Get Started
---
To give you a quick overview of the process, and perhaps a dash of inspiration, here is a super quick video of me drawing him.
(For the actual follow along video tutorial, scroll to the end of the post).
How to draw the devil (in 58 seconds):
And here are the steps, for you to use as a reference, either alone or in combination with the video.
Step One:
The basic shape of the head, the lower part of the horns and guidelines for the nose.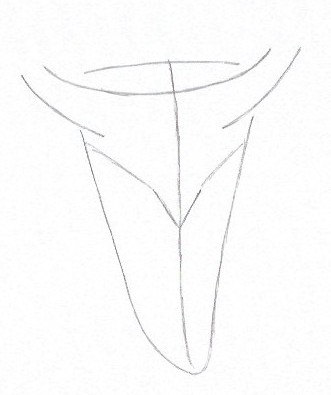 Step Two:
The top part of the horns, a guideline for where the eyes will be, and the basic shape of the jaw.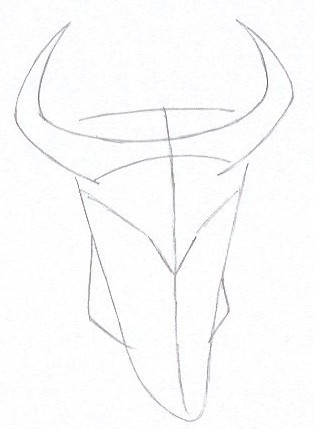 Step Three:
The basic shape of the hair, the nose, and the mouth.
Also some more details on the head shape, and the horns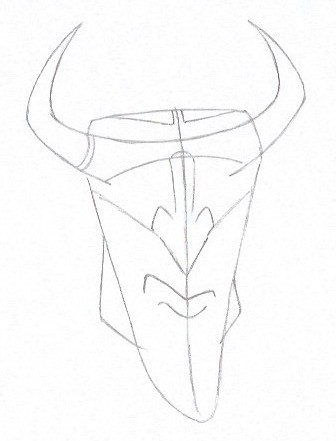 Step Four:
Adding the ears, wrinkles around the nose, and the mustache.
Erasing some of the guidelines.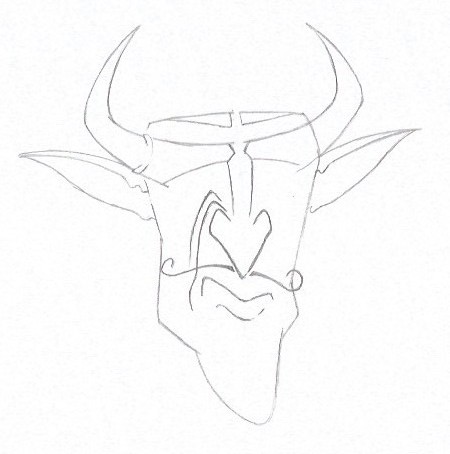 Step Five:
Adding the eyes, another wrinkle of the nose, and the goatee.
Step Six:
Adding the final touches of the face, erasing the guidelines.
Enforcing lines as necessary, and adding the cape and the butterfly.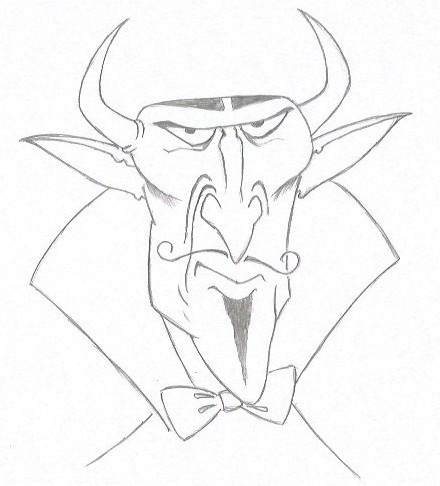 And there he is! Mr. Lewis E. Furr, the devil himself in all his stylish glory!
And just below you'll find the full follow along video tutorial: I recommend using the video in combination with the reference drawings above, but it is of course completely up to you.
For more awesome monster drawings, you can get the book "draw 50 monsters", which is where I found this one.
Keep drawing, keep practicing. And remember that drawing is a skill – let's learn it!
And as always, I'd love to hear from you, so if you have any comments please leave them in the section below, I'd love to hear from you!
Best wishes,
Michael